ILLUSTRATION & ARTWORK BY JACQUIE O'NEILL
Cornwall Studios is my little art and lifestyle brand based in Cornwall. U.K.
It's owned and run by me, Jacquie O'Neill - you'll often find me at the beach with salty skin, windswept hair, sandy feet, crystals in my bra and seashells in my pocket!
If this resonates with you, then you're one of my kind - welcome!
You're in the right place to find some ocean infused artwork that speaks to your soul, celebrates who you are and awakens your wild woman within!!  
Did someone say Christmas?
Nature Inspired

Inspired by the Ocean, the Moon, the Sun, the Wind and the Wilderness, high tides, sunsets and epic moments in nature with loved ones!

Unique Artwork

Cornwall is my studio, either at home using ink, watercolour and gouache or at the beach with my sketchbook or curled up by the fire with my iPad!

Happiness Guaranteed

A combination of doubleweight matt fine art paper and vibrant UltraChrome archival ink, ensures your print is designed to last a lifetime!

Packaged With Love

For you and the environment!

Your order is wrapped with love in sturdy plastic free packaging so it arrives safely to your doorstep!
Latest News
Oak Print Hanger

If you are looking for a fresh and modern way to display your new Cornwall Studios print, then these oak print hanging bars could be the answer!

Buy a print hanger

Wild Swimming Maps

Illustrated by me, and published by the awesome Salty Sea Sisters - get ready for a future full of fun wild swimming adventures!

Buy a wild swim map

Magical Wellness Fayre

I'll be back at the Alverton Hotel in Truro for this beautiful Fayre of all things Magical!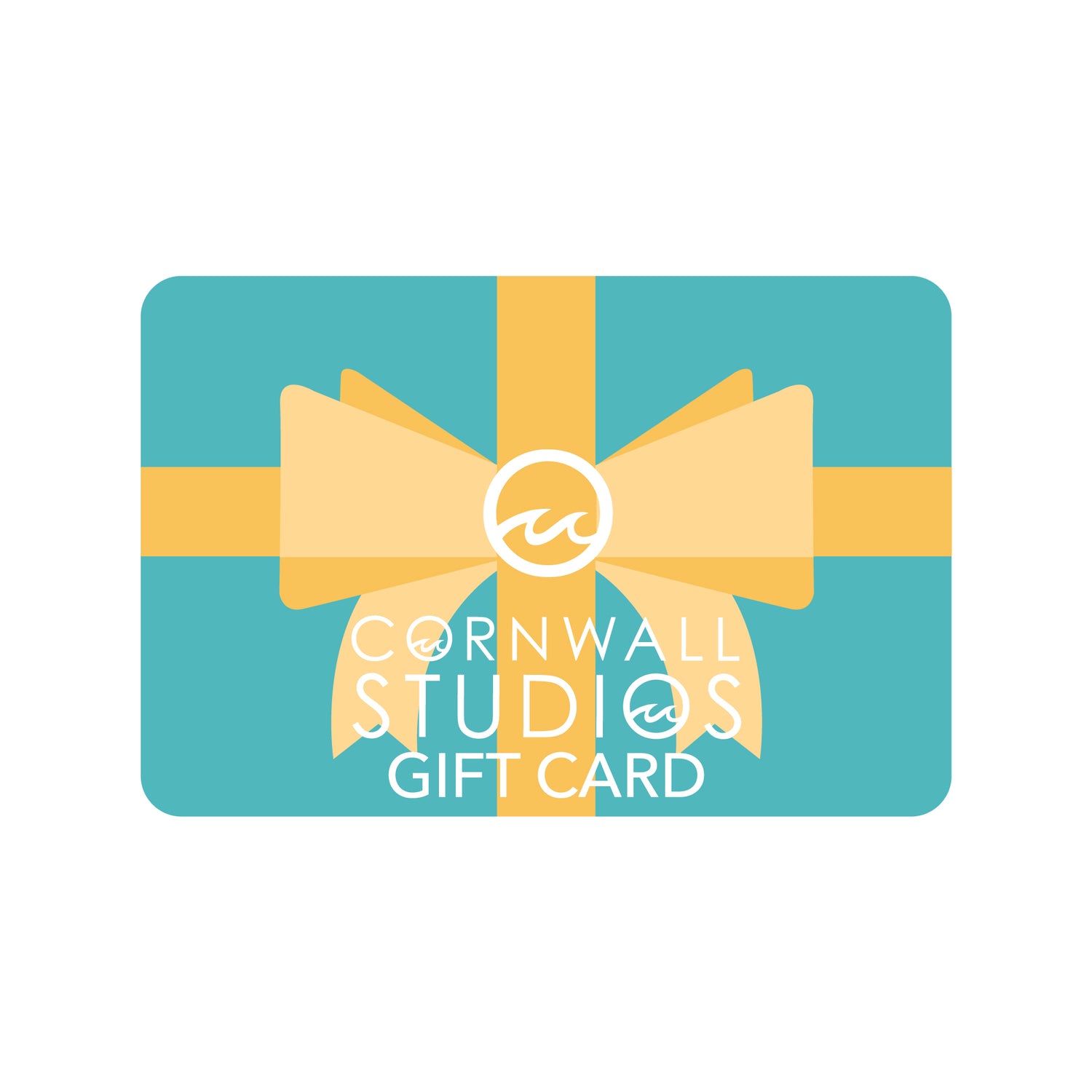 Can't choose?
If you're trying to choose a gift but can't decide which one, or you've run out of time and need a gift today, why not get a Cornwall Studios Gift Card? Available in values from £15 to £50 it's the perfect way to give someone the freedom to select their own gift.
Buy one here...