I often work with ocean loving businesses and organisations who share my values on protecting and preserving the ocean and planet.
I create fluid, positive illustrations, logos and branding that connect with the soul and convey messages with feeling.
Take a look at some of my Ocean loving clients...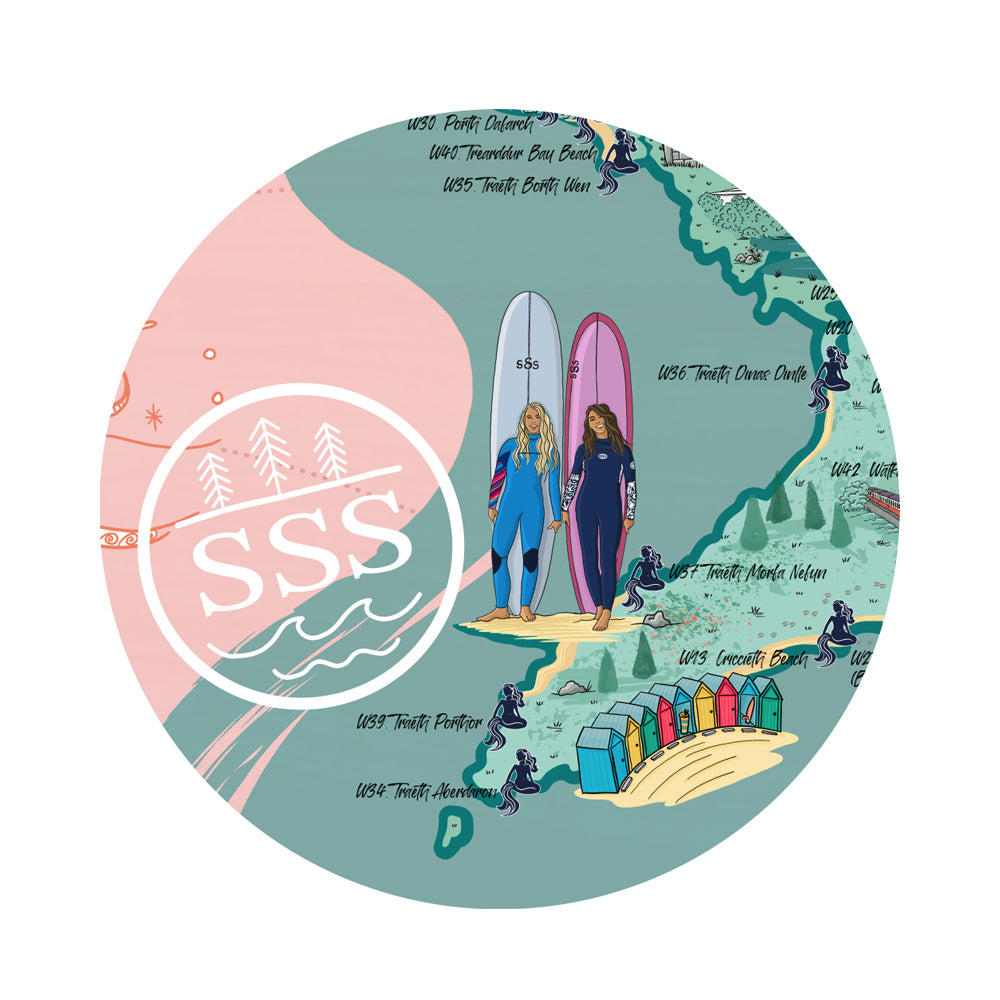 Salty Sea Sisters
When the awesome Salty Sea Sisters dropped into my DM's to see if I did commissions it was an immediate yes! They had already created the Swim Map of Ireland and needed an illustrator who was ready to take on the challenge of drawing the Great Britain Swim Map, over 600+ hours of drawing and a lot of fun zoom sessions later and the the map was a reality! It launched as three separate A1 maps, England, Scotland and Wales, to begin with, followed by a complete A0 size Great Britain map. We have since worked together on an Adventure List and some fun artwork for International Women's Day, and we have something new in the works launching soon! Jump over to their website to buy the map and check out their amazing story! www.SaltySeaSisters.com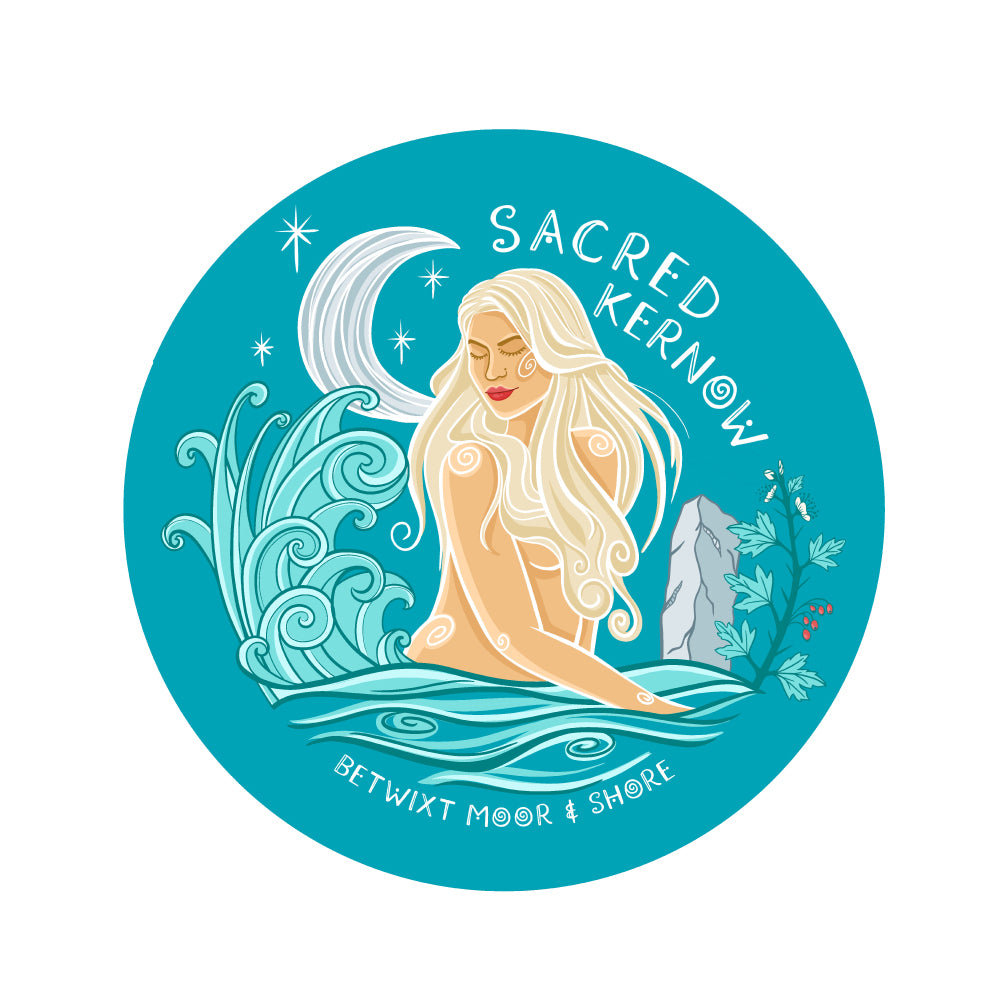 Sacred Kernow
It was a dream commission to create the Sacred Kernow logo for the beautiful soul Meghan Elizabeth Field, the heart behind Sacred Kernow Retreats
Representing the sacredness and spiritual energy that gracefully flows through the land of Kernow, the logo's intertwined elements of waves, the moon, sacred stones, and the Hawthorne tree, with Meghan at the centre, symbolise the profound harmony between the mystical landscape and the empowering circle of women who gather with Meghan. 
If you would love to join one of Meghan's retreats, her website is www.meghanfield.com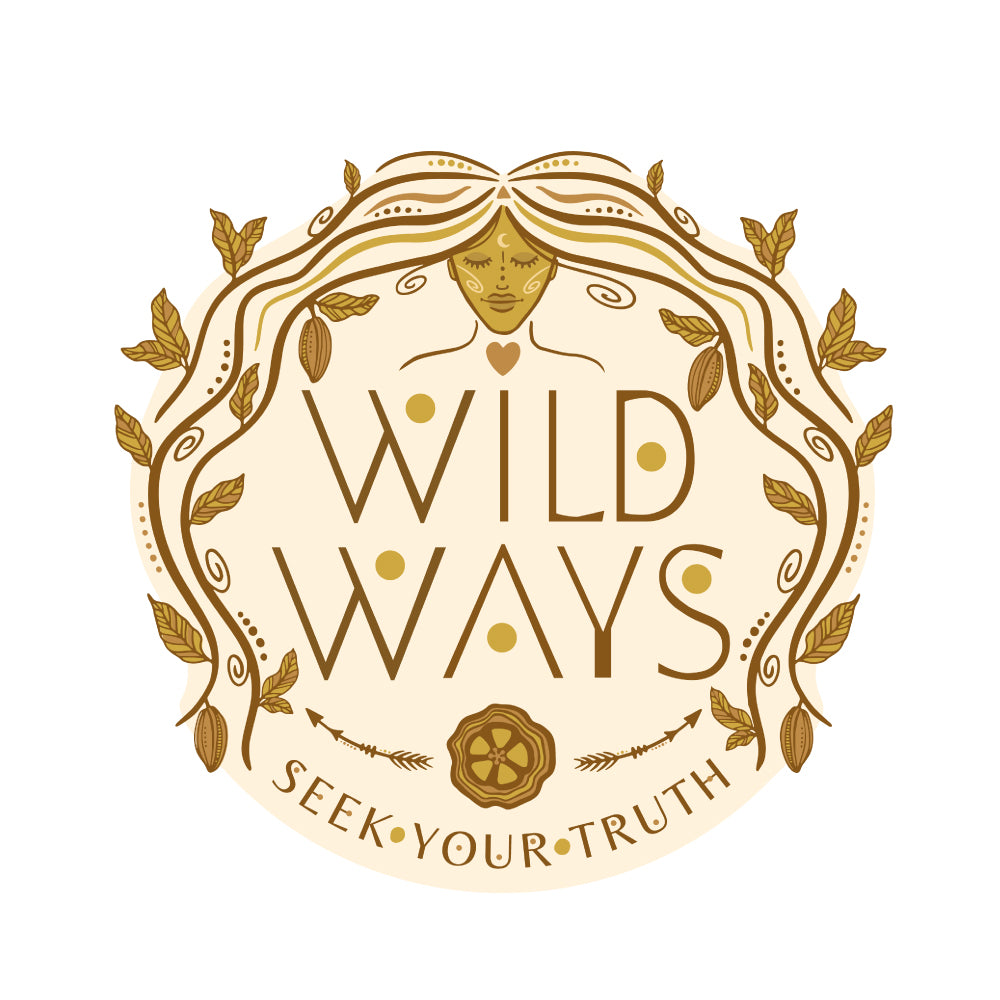 Wild Ways
Beccy is based in my beloved home county, Yorkshire, and I was immediately drawn to her beautiful Instagram stories of scared cacao ceremonies deep within the ancient wild woods of Yorkshire where she holds circles guiding women to seek their own innate truth.
When Beccy shared her vision for her logo, it was perfect. She eloquently described the essence she wished to capture — an embodiment of grounding in the Earth, a descent to rise, embracing shadows, the vitality of nature, the promise of seeds, and the beauty of growth.
The logo that emerged is Beccy embracing the words 'Wild Ways', Her hair is intertwined with the leaves and fruit of the cacao tree, and at its base, a single cacao pod, sliced in half, shares its sacred medicine. At its core, the 'wild ways' mantra 'Seek your Truth' is boldly embodied, with upward-pointing arrows symbolizing the profound journey of descending to rise.
If you would love to experience one of Beccy's amazing Cacao Ceremonies, either online or in person, then visit her website to say hello! www.wildways.org.uk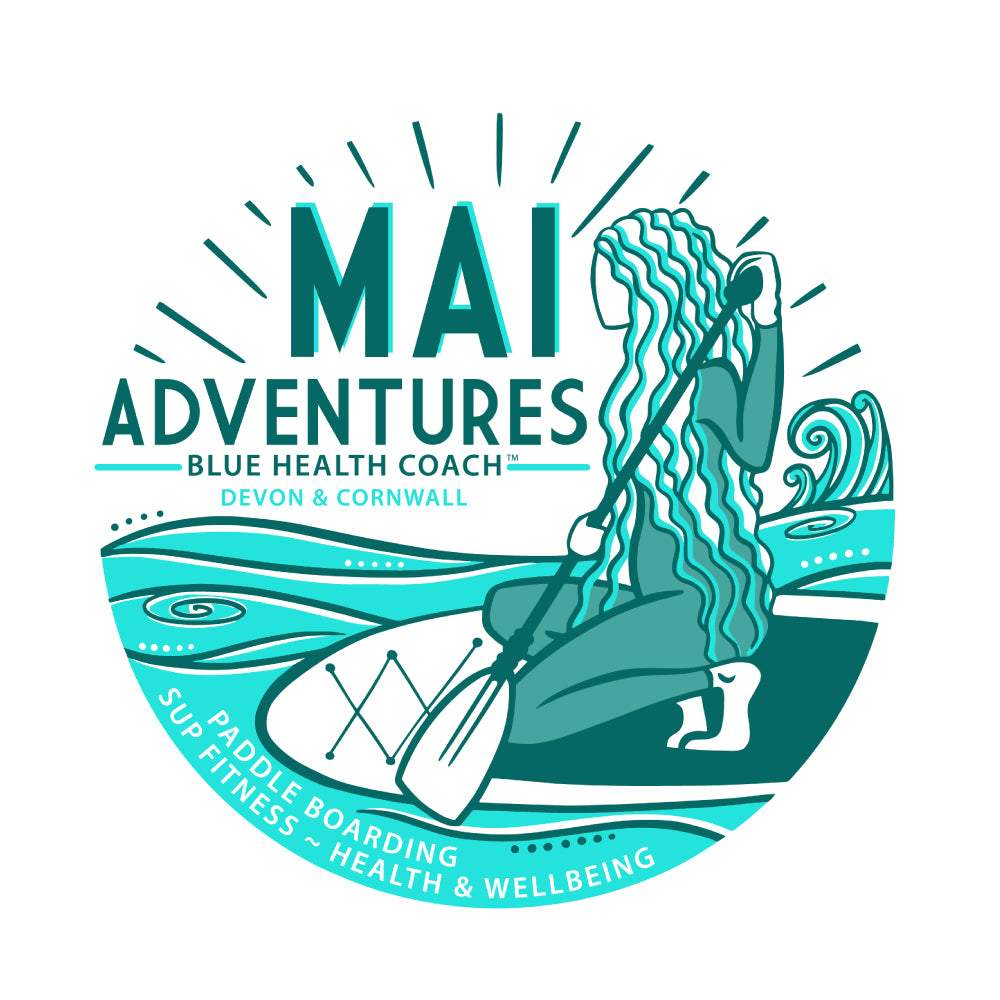 MAI Adventures
Mai Adventures operates from the Tamar Valley, an area of outstanding natural beauty straddling the county border of Devon and Cornwall. They love their adventures out on the river and along the coasts, and enjoy having the freedom to explore these beautiful waterways on our paddleboards.
​Paddleboarding is accessible to everyone and is the perfect way to escape from the stress of everyday life. They would like to help you experience the same natural high and enjoy time on the water.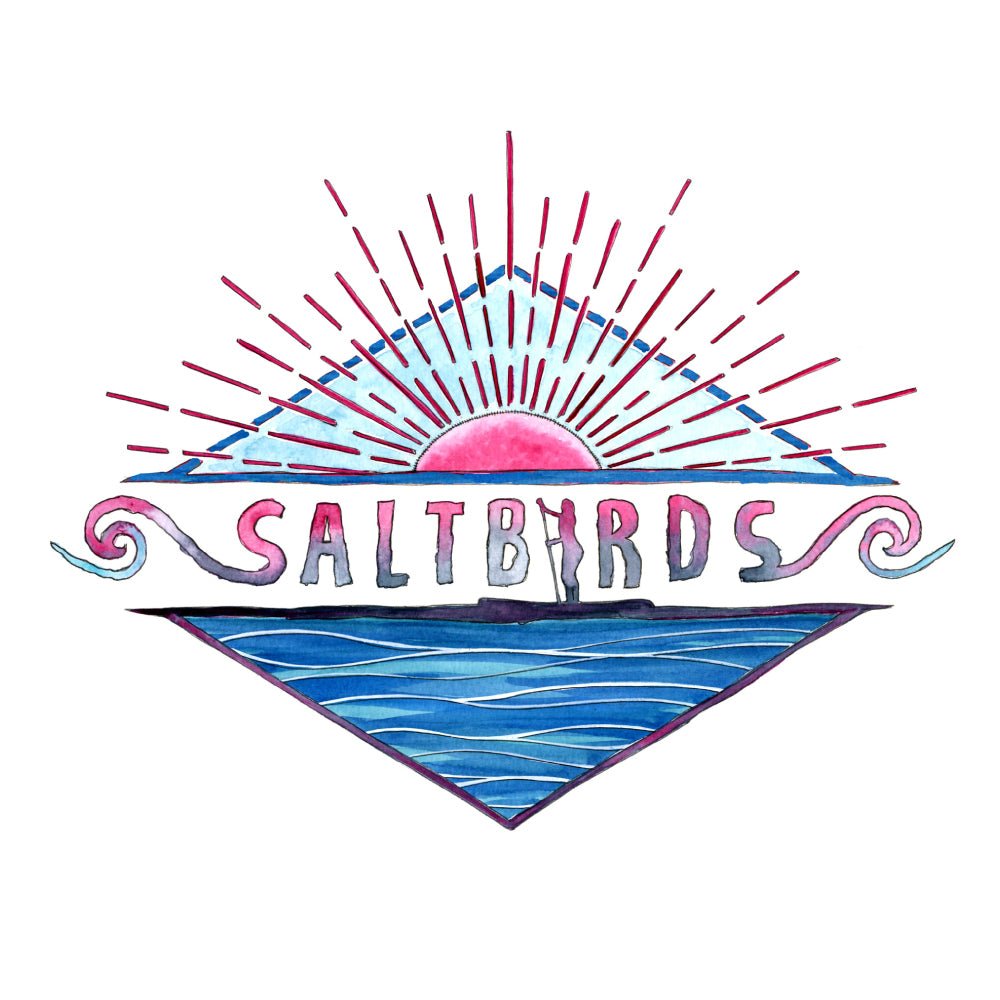 Salt Birds
Saltbirds is a community group for woman with a love of SUP, Nature and a need for Adventure
They organise free SUP social paddles across different locations in safe conditions to support and encrouage paddlers of all abilities.